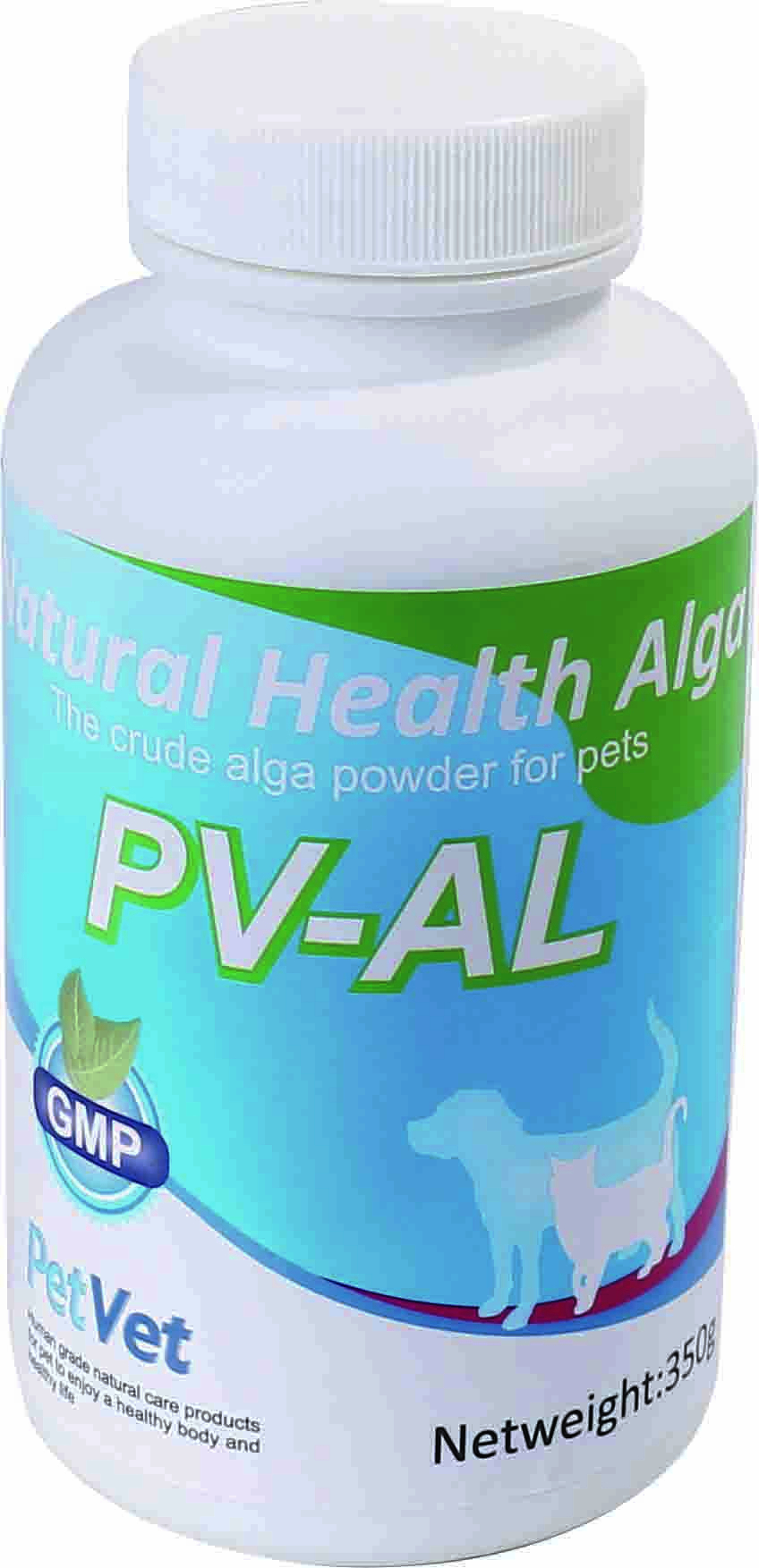 Alga powder is a rich source of organic proteins, minerals and vitamins. It is important for maintaining health and is an excellent revitalizer.

Benefits Include:
Healthy Thyroid Support
Healthy Skin Pigment
Vitamin & Mineral Supplement
Healthy Skin, Coat & Digestion
Function :
This product can adjust the immunity, hormone and enzyme system. It can heighten the immunity, accelerate the growth of coat, ameliorate hypoderm cell; prevent coat fall off and make the coat more healthy and glossy; accelerate alvine toxin discharged, ameliorate the smell of dejecta, prevent the arthropathy, accelerate the cut cicatrization. It is essential for growing puppies, reproducing animals and for all other dogs.

Component :
Natural Alga