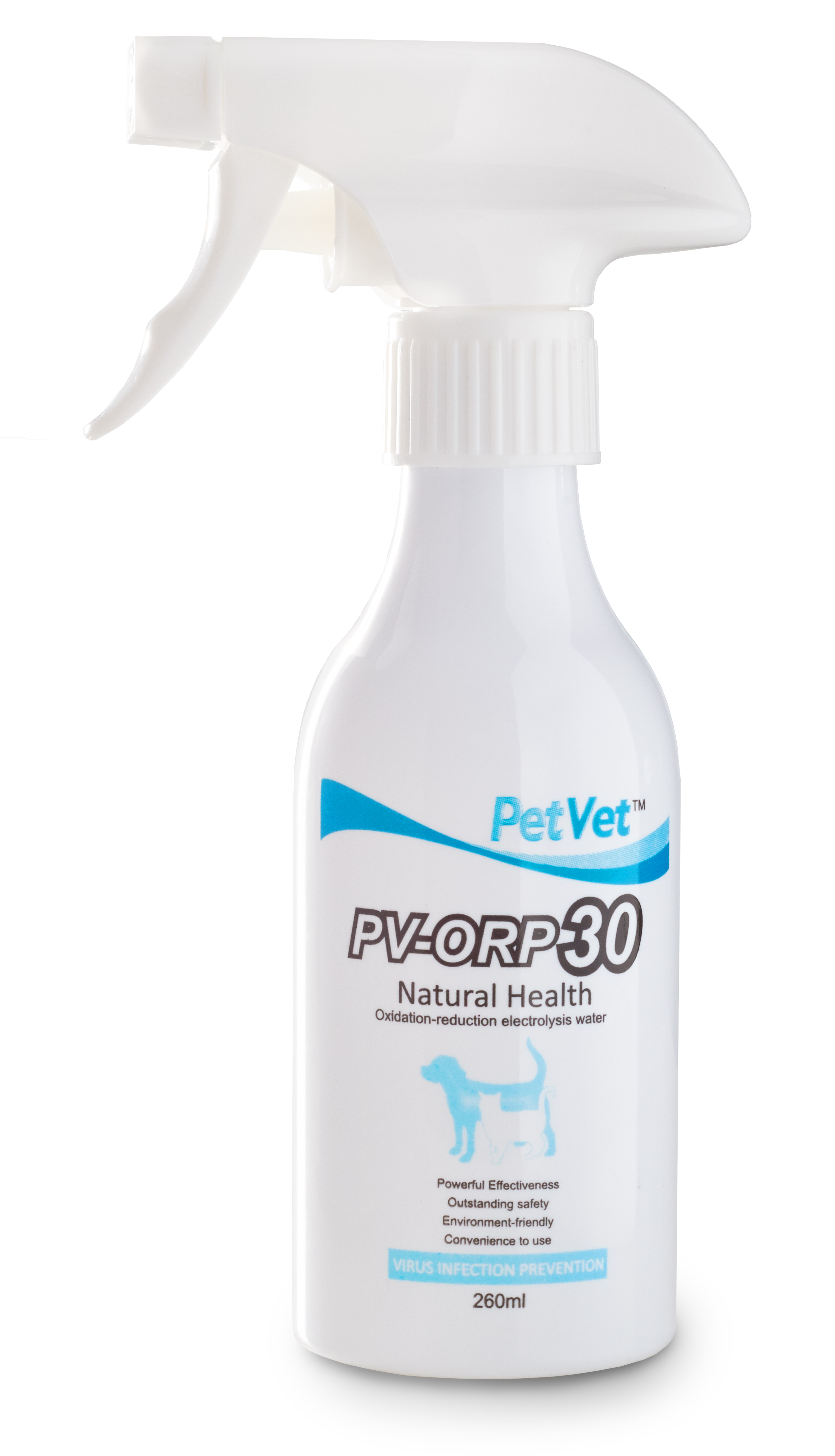 This product is safe and effective in solving skin problems of your pets. It can cure fungus, dermatitis, eczema, rashes, boils, ringworm, wounds festering inflammation, burns and other skin problems. It accelerates wound healing and sterilization. It is safe to use around mouth, nose, ears and eyes areas.
The non-toxic substances in this product are safe to use on your pet¡¦s body. The third generation of disinfectant can effectively sterilize 99.9% of bacteria within 30 second.

(1) a 30 second strong bactericidal effect
Body hypochlorite (HOCI) that is generated in the immune system can only kill general non-toxic pathogenic bacteria and Mycobacterium tuberculosis, which often do not have antibiotic resistance. Our exclusive disinfectant can sterilize the antibiotic resistant bacteria (super bacteria) and other viruses within 30 second.
(2) Non-toxic
This product is safe and easy to use. It can quickly kill various harmful viruses and bacteria transmitted from other animal¡¦s skin and mucocutaneous. It does not cause irritation to skin and it is non-toxic, odorless and colorless.
(3) Environmental friendly
Compare to other existing sterilizers or disinfectants in the market, our product does not cause pollution to the environment. It contains a low concentration (50-70ppm), and hence it is easy to rinse and capable to dissolve into water (H20).
Ingredient : Hypochlorus acid
Sodium chloride
Instruction:
1. Shake well before using.
2. Adjust the nozzle. Spray an appropriate amount to the skin, rub in until completely soaked.
3. Repeat 3-4 times a day, without washing, until the skin heals. If necessary, remove the unwanted hair on the skin surface first.